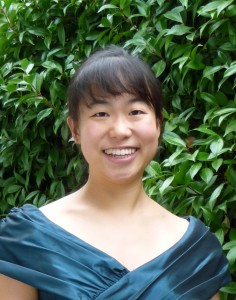 Dr. Iris Tien joined the faculty in the School of Civil and Environmental Engineering at the Georgia Institute of Technology in 2014.
Tien received her Ph.D. in Civil Systems Engineering in 2014 from the University of California, Berkeley, where she was a recipient of the University of California Chancellor's Fellowship for Graduate Study and a National Science Foundation Graduate Research Fellow.
A native of Silicon Valley, Tien attended Phillips Academy in Andover, MA, where she graduated Cum Laude in 2004. She then returned to California to attend UC Berkeley as a Regents' and Chancellor's Scholar, and graduated High Honors with a B.S. in Civil and Environmental Engineering and a Minor in English in 2008.
Tien's research work is in developing probabilistic methods for modeling and reliability assessment of civil infrastructure systems.